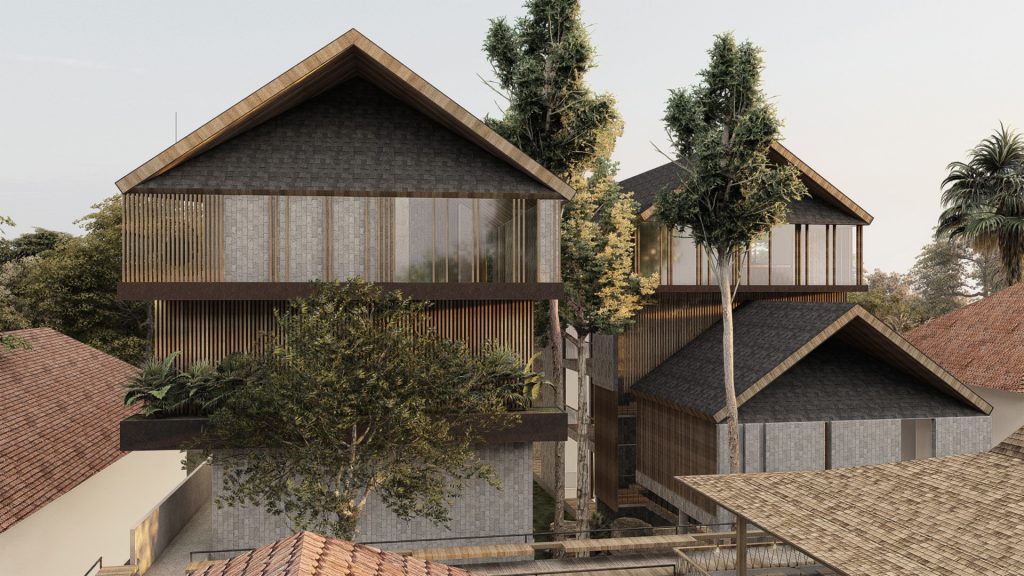 BUMI MUWA HOTEL
-
Hotel and Resort
-
Selected works
TEAM
DIRGA, UNIY, ARTHA, IWAN, JOSEPHINE
Located in Jalan Monkey Forest Ubud Bali, the project has
an unique relationship with the environment skyline. The
project consists of 32 rooms, 4 penthouses, swimming pool,
lobby and restaurant. The mass is designed to follow the
surrounding facade and turn into a higher facade on the back
area. The building is split by two masses and divided by a
19 m length swimming pool to create a beautiful inner view
into each room. Volume and spaces connected through
natural material makes this resort suite to get a relaxed
feeling while enjoying Ubud. Views and experiences of the
surrounding nature fill in to the resort and present a calm
ambience.